Scott Marine provides maritime surveys on all types of commercial vessels and recreational vessels. A marine survey can reveal potential problems and safety issues that may impact the safety and value of your vessel.
We offer a robust array of inspections and services to address your particular needs.
COMMERCIAL VESSEL SURVEYS
As a former Coast Guard Marine Inspector and a Second Mate who sailed on an 600' tanker, my experience provides me with a unique combination of being a Coast Guard Inspector and Merchant Sailor. I have the ability to understand both sides of the equation.
Currently, our business involves Passenger carrying vessels along with Commercial Fishing Vessels and Tug & Barges.
As part of a condition and valuation survey, we will examine the vessels for compliance with Federal Laws and Regulations. As part of that examination we will examine the vessels structure, installation of equipment, machinery, electronics and safety issues regarding the vessel. Maintenance of these vessels is a paramount consideration during a survey. I will give higher marks to an older vessel that is well maintained with a progressive maintenance program than a brand new vessel with none of the above. The experience of the crew is also a crucial factor in commercial operations.
We can also audit your ISM program and review your SMS program for vessels that require and/or voluntarily comply.
We have extensive experience in appraising commercial vessels and equipment. I am not an ASA appraiser but I am educated on the subject and when necessary can compile a complete market analysis with various factors that need to be provided for underwriter's purposes.
YACHT AND PLEASURE CRAFT SURVEYS
If you're planning on buying a boat, a vessel maritime survey can be invaluable. We will assess the condition and value of a pleasure vessel and provide you with a detailed report that will give you the best information we can provide given the amount of time we spend aboard the vessel.
There are several types of surveys that are in this category:
The pre-purchase survey
The Insurance survey
The financial/loan survey
We will do as much or a little as you request on a pre-purchase survey as we work by the hour. For example, if you feel that you do not need us to perform a sea-trial of the vessel based on your own experience; this will save us time and you money. We do not force our clients into a prescribed format as each individual boat owner has different levels of expertise. Why pay for something you don't think you need.
If you need any further information, there is a further discussion in the FAQ section.
BOAT DAMAGE SURVEYS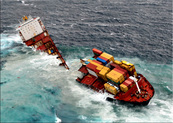 If your boat is damaged or has been involved in an accident, we can offer complete, impartial claims assessment of the damage. We offer a variety of services available to insurance claims professionals structured to meet your needs.
A Damage Survey is also conducted at the request of a vessel's owner to have an independent survey done of the damage and costs involved for repair.
A Damage Survey identifies the scope and nature of the loss, including the cause of loss and review of repair estimates. This is usually done at the request of Insurance Company to determine the extent of damage and the cost of repairing the vessel.
CONDITION & VALUE SURVEY
In its simplest terms, a condition and valuation survey is a report on the current condition of a vessel and its current value as judged by geographical location and condition. It assures the insurance company and financial institution that the vessel meets U.S. Coast Guard, National Fire Protection Association & American Boat and Yacht Council safety standards and that it is insured for enough value to replace it if damaged or lost.
APPRAISALS OF VESSELS & EQUIPMENT
Although I am not an ASA appraiser, I am educated on matters regarding USPAP and methodology for conducting appraisals. Most times there are four circumstances that require appraisals.
Bank loan – Banks sometimes do not require a condition and valuation survey. Sometimes, all they are interested in is a value given the vessel and equipment aboard.
Limitation of Liability petition in Federal Court – When this legal issue is raised, an appraised value of the vessel is required from a given date in order to satisfy the Court to limit the liability of the owner of the vessel.
Donation Appraisals – The law has changed significantly regarding donating vessels to charity. You must be completely aware of these changes in the law as there are institutions that will lead you down the wrong path or provide you with inadequate information. There is a process and it must be followed exactly.
Divorce/Estate Appraisals – Whenever there is a dispute regarding the value of a piece of property or equipment when assets are divided, an appraisal is performed to submit to the Court in assisting in splitting up those assets. In many cases, we are hired as the sole appraiser for this type of appraisal due to our reputation in the industry for fairness, completeness and accuracy. Helping attorney's settle this type of issue is one less thing that is going to be litigated when emotions run high and misperceptions of value occur.
ISM AUDITS AND SMS COMPLIANCE
Many vessels are coming into regulatory requirement for either ISM for audits or have an SMS that requires review, updating and continuous vigilance for Safety of Life at Sea. These programs are put in place to make the work aboard a vessel safer and more accountable for those onboard and ashore
At Scott Marine, we can assist you with either setting up or following through the implementation of the program, or review the program post incident.

ON HIRE & OFF HIRE CONDITION SURVEYS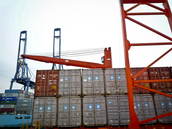 In many cases, vessels are chartered for various purposes. When these charters occur, the parties usually agree to an on hire survey when the charter starts and an off hire survey when the charter is complete. The on hire survey reports conditions that would be considered deficiencies and/or damages that would be examined at the off hire survey. The pre-existing damage would not be charged to the charterer only issues that are found at the off hire that were not found at the time of the on hire survey.
A complete list of all observed deficiencies and status of equipment at the time of charter is listed based on available information. Overall condition is also noted.
MARINE FACILITIES
Is that marina or boat yard secure?
Are the flammables stored properly?
Are the boats stored properly?
Are the slips and docks secure?
Is the shore power properly installed?
Does the fuel dock meet the regulations?
Are there dangerous situations that exist that expose the marina to liability?
Whatever your question, we can survey nearly every crucial component of your marina and give you the answers you need.
We are proud members of
the following organizations: