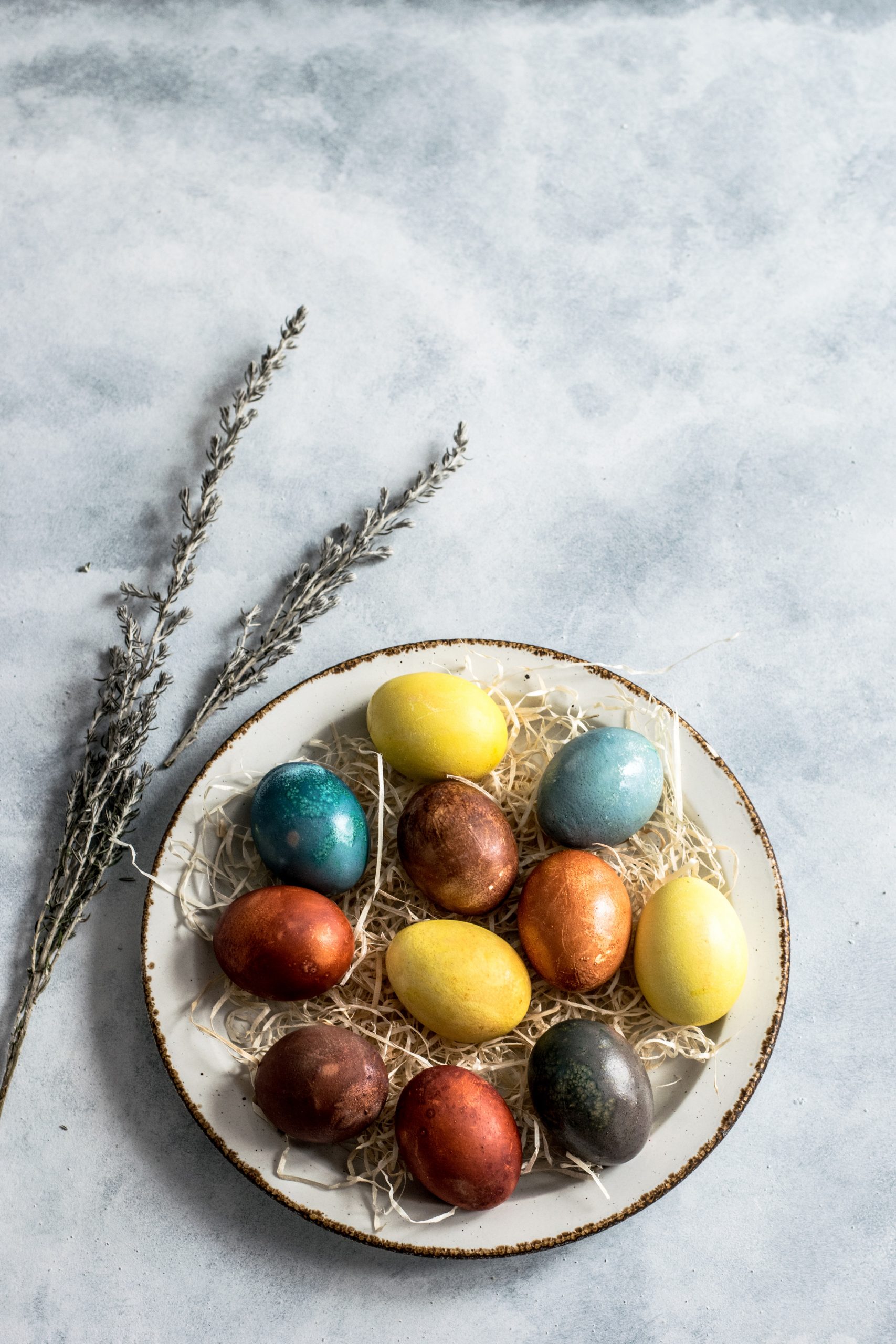 There are many Easter Traditions. The Easter bunny is considered a part of Easter because of the bunnies ability to proliferate. There are roots back to the actual name of Easter. Eostre, a goddess of fertility, (who may have been one of the inspirations for the name Easter), is said to have been accompanied by a hare. Although some may debate this connection, the tradition of the bunny was brought to the U.S. by German settlers to Pennsylvania.
Breads of Easter Traditions
Hot cross buns and other Easter breads are marked with an X. This is to symbolize the cross as a tradition on many Easter tables. Different sweet breads are also used all over the world. Try these: Choreg (Armenia), Paska (Ukraine), Babka (Poland), Tsoureki (Greece). You can also try a traditional Italian Easter Bread (shown above) with eggs baked right in. Easter breads are conspicuously risen breads, which may demonstrate a desire for Easter traditions to be different from Passover which includes unleavened breads.
Over the years, many Easter traditions have also arisen to mark the occasion, including everything from chocolate bunnies to Easter egg hunts. The Christian holiday, falls this year on Sunday, April 17, 2022. Easter has been observed since the second century, and serves as a celebration of the resurrection of Jesus Christ.
Easter Eggs
From dyed eggs to chocolate eggs to egg hunts, nothing says "Easter" like the incredible edible. Our take now on decorating eggs comes from a tradition dating back long before the time of Jesus Christ.
Many ancient cultures, including the Greeks and Egyptians, saw eggs as a sign of fertility and new life.