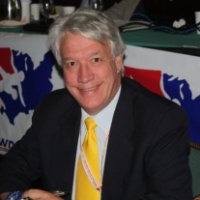 The Anatomy of a Survey
Not all surveys are the same, but they generally begin by describing the boat overall.
This part of the survey lists the year, make, model, hull identification number (HIN), and the basic specs of the boat, such as length, beam, and weight. It should also explain the scope of the survey, which describes the limitations. For example, it may say that hard-to-access areas were not inspected, that electronics were only powered up and not tested, or that engines were not part of the survey
From there, the survey goes into meatier stuff. It will document the condition of structural components, such as hull and deck, running gear, bulkheads, and engine beds. Things like the fuel, plumbing, and electrical systems are inspected and discussed with respect to relevant standards; living spaces are inspected; and safety items are noted, such as the existence — or the lack — of carbon-monoxide alarms and fire extinguishers.
A good survey is more than just an inventory of the boat's equipment. The surveyor will comment on each section of the inspected boat. Finally, near the end of the survey are the recommendations, arguably the most important part.
Don't select a surveyor on price alone; find one that has experience on your type of boat and one with whom you feel comfortable.
1. Boats don't pass or fail a survey. The buyer determines if the boat is acceptable or not, and the insurance company will list what must be done in order to provide coverage.
2. Even a brand-new boat will almost certainly have some recommendations from the surveyor, though most of them should be addressable through the builder's warranty.
3. Surveys include an approximate current fair-market value for use by lenders and insurance companies. This can serve as a price negotiation tool.
4. A survey is a useful guide for planning upgrades and repairs and allows you to prioritize your budget.