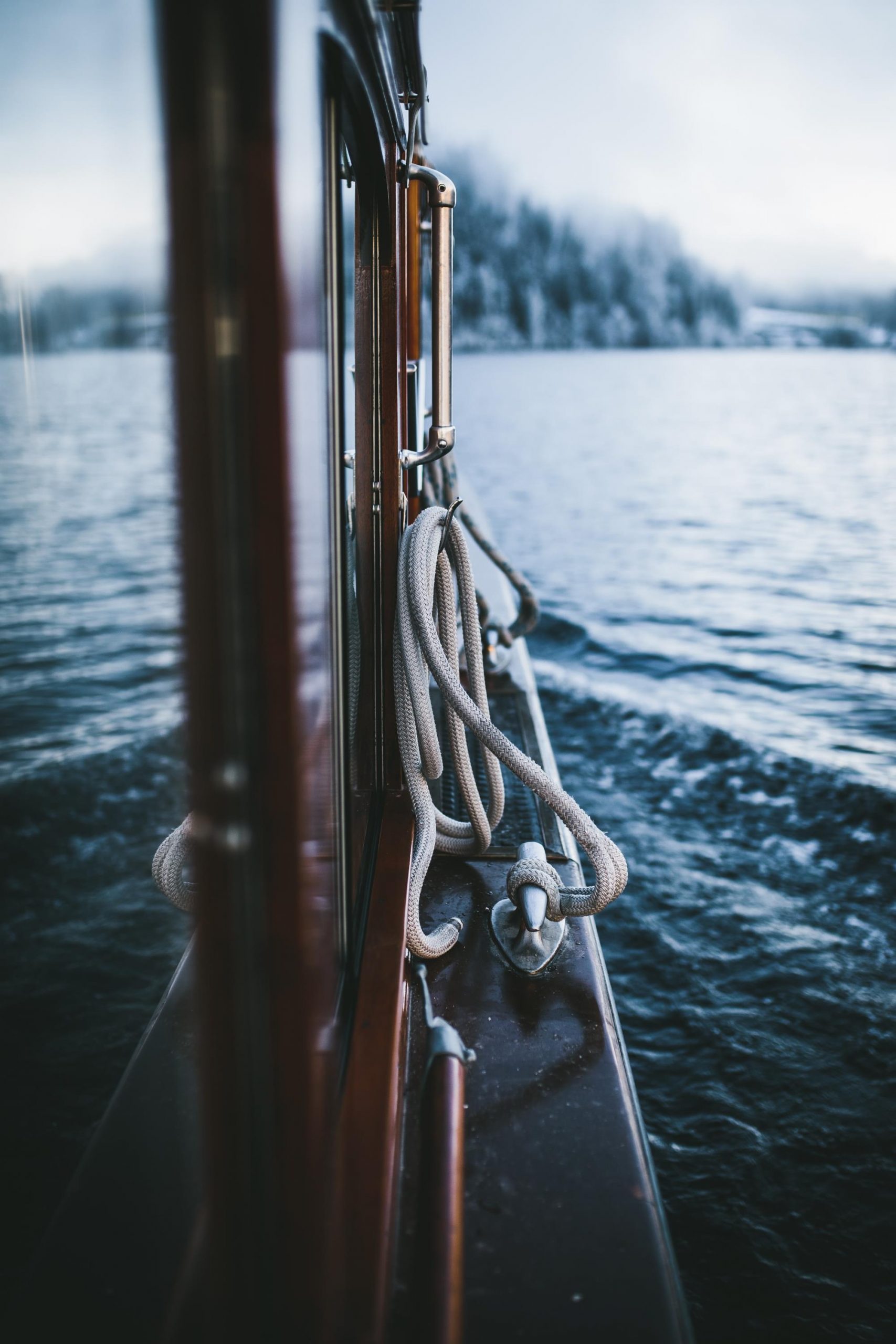 BOATER'S ACRONYMS
Boating is seemingly filled with undecipherable abbreviations.
While most of these can be welcoming, landlubber friends can get lost in the often confusing and opaque jargon.
The boaters coded talk can be exclusionary, or it might just jeopardize a passenger's safety.
For example, if the captain instructs everyone to "put on a PFD" so the boat can leave the dock, he's concerned about safety. PFD stands for personal flotation device and it's simpler to just tell everyone to wear a life jacket.
If the captain or a crewmember yells "MOB!" the cry is meant to kick everyone aboard into action. However, those not in the know won't move until they know it means man overboard.
If you do fall overboard in chilly waters, it's best to have learned the HELP position. That's a heat escape lessening posture meant to conserve body heat.
If you're heading for adventure on a kayak or SUP (stand-up paddleboard), wear a PLB to increase your chance of rescue if things go awry. It's a personal locator beacon that sends a radio signal as to the wearer's exact location.
Does your boat have an EPIRB? This stands for emergency position indicating radio beacon, another safety device that activates as soon as it is immersed in water. If the boat sinks without an opportunity to make a VHF (very high frequency) radio call, the EPIRB notifies emergency services by providing GPS (global positioning system) data that pinpoints your location on the planet by triangulating your position via satellites in space.
Automatic Identification System (AIS) is a GPS radio beacon that shows up on digital charts, detailing what a vessel is and where it is headed. In fog or at night, you will be able to tell whether a RADAR (radio detection and ranging) signal is a buoy or a tanker using AIS. While we're at it, there's also SONAR, which stands for sound navigation and ranging.
See the letters NDZ on a chart? That's a no discharge zone where no sewage from your boat can be released into the waters. Everything must stay in your MSD (marine sanitation device) until it can be legally pumped out.
IALA is the International Association of Lighthouse Authorities. They specify what each navigation mark should look like, the meanings of colors of lights and shapes, and how each light should flash. By following these, you can triangulate your position using a hand compass and not, for example, hit a wreck guarded by a warning buoy.
Boaters say RRR as shorthand for red right return(ing). It's our way to remember which side of the boat red navigation lights should be on when coming into the harbor from open waters.
If invited onto a RIB, you'll be on a rigid inflatable boat. It's a motor boat with a fiberglass hull and inflatable rims. What about an invite to ride on a PWC? It better be a two-seater, as it's a personal watercraft (aka jet ski).
Should a tall ship with the abbreviation SSV before its name sail by, you'll know it's a sail school vessel.
Never be afraid to say to a boater, "I'm unfamiliar with that term." On the whole, we'll happily explain what we're talking about. However, don't ask what BOAT stands for, unless you're prepared for at least two different answers. One is "break out another thousand," but another is my favorite — "best of all times!"