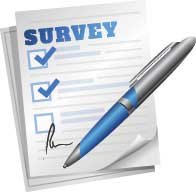 SEVEN TIPS TO GET MORE FROM A
MARINE SURVEY
1. If buying a boat, don't rely on an old survey that may not give a current representation of the boat. Insurance underwriters will normally not accept a survey older than six months.
2. Attend the survey and take the opportunity to ask questions and learn more about your new boat. Most surveyors are happy to talk about what they're finding and what needs to be done to correct any problems.
3. Don't select a surveyor on price alone; find one that has experience and one with whom you feel comfortable.
4. Boats don't pass or fail a survey. The buyer determines if the boat is acceptable or not, and the insurance company will list what must be done in order to provide coverage.
5. Even a brand-new boat will almost certainly have some recommendations from the surveyor, though most of them should be addressable through the builder's warranty.
6. Surveys include an approximate current fair-market value for use by lenders and insurance companies. This can serve as a price negotiation tool.
7. A survey is a useful guide for planning upgrades and repairs and allows you to prioritize your budget.