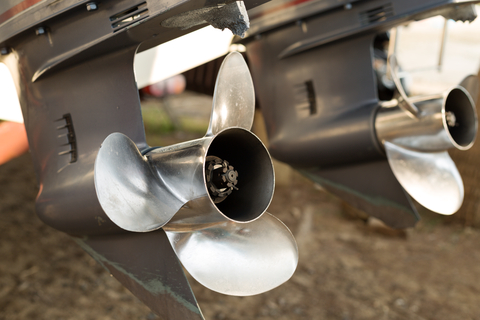 UNDERSTANDING THE TYPE OF MARINE SURVEY YOU NEED
If you are considering buying a used boat buyer, you need to know what you are getting into. A Marine Survey does just that. At Scott Marine of Florida, we work to uncover any structural or mechanical aspects of the vessel that may lead to unforeseen costly repairs and safety risks.
Pre- Purchase Survey:
This is the most comprehensive survey inspection of a vessel. The purpose is to gather as much information about the condition of the vessel before purchase. The survey covers an inspection of the topsides, hull, cabin and interior that are accessible. It examines the visible structural supports of the vessel. The fuel system, steering system, and electrical system are also examined. The sanitation system, electronics and safety equipment are inspected and tested. A sea trial may be conducted to evaluate the performance of the vessel. A review of the vessel documentation, hull numbers, and the history of service records when available. A current market valuation and replacement valuation will also be given. 
The Condition & Valuation Marine Survey (Insurance Survey): 
This marine survey is a general overview of the vessel and its systems for insurance underwriting and financing. This survey is intended for use by insurance and finance companies to determine the underwriting decision of a vessel. The primary focus is to identify the vessel, its equipment, overall condition and general value without testing full system operation. It also seeks to identify hazardous conditions that pose a safety risk to the vessel and its passengers. An assessment of vessel safety equipment as per the Federal requirements is also performed. 
The Appraisal Marine Survey:
The appraisal survey is performed to gather information to justify and determine the fair market of the vessel. This survey is used in refinancing, legal claims, an estate case or a donation to charity. The focus of this survey is limited to setting a fair market value based on the vessel systems and overall condition.