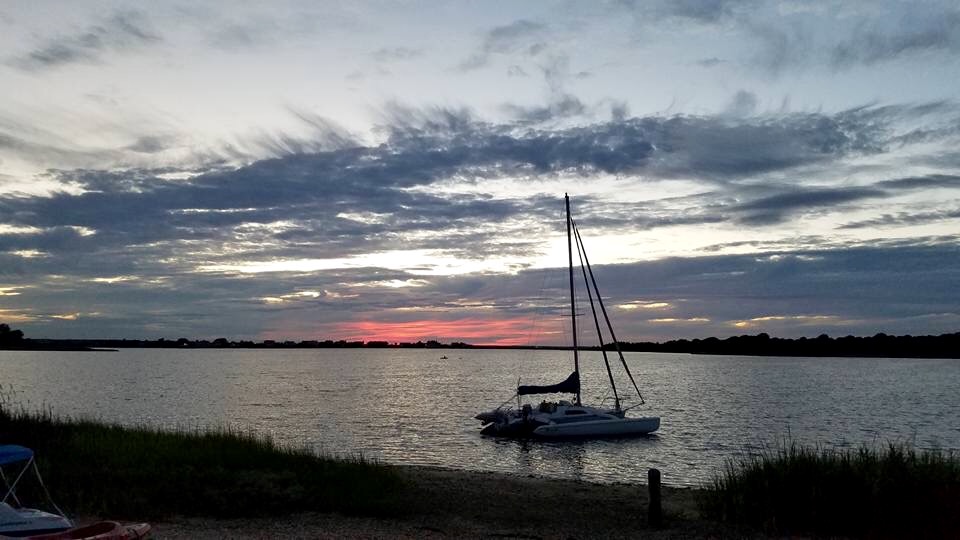 There are different types of marine survey.
"One is a Pre-Purchase inspection, which is the most extensive.
The Condition & Valuation inspection, which is the one most requested, is mainly used for financial and insurance purposes. Specifically, it's very useful to insurance companies to determine if the vessel is an acceptable insurance risk. It will also include the valuation to determine the fair market value of the boat.
The Damage inspection consists of an inspection that will help establish the cause of a loss and settle on the extent of the damage."
It's a good idea to ask a surveyor if they are familiar with the type of boat to be surveyed.
Some surveyors may only survey modern boats typically used in charter, and may lack the specific knowledge of boats built using unusual materials, or older boats. If a boat is wood, or steel or alloy, then finding a surveyor with experience with these materials is important. Ask them for a sample survey too. Most surveyors will be happy to provide this."
Prepare the boat for a survey
The boat should always be clean and free of miscellaneous items. Paperwork should be on hand and available to present to the surveyor. If it is required to have the boat hauled out or to undergo a sea trial, the arrangements should be made and scheduled by the owner.
How long does a survey take?
It depends on the size of the vessel. I can take one full day to inspect a typical 45-foot sail boat. It takes then probably another half-day to write the report. Length of time also depends on the vessel's overall condition.
A 24-foot runabout can likely have a survey completed in a few hours. A 140-foot mega yacht survey could take a week.
It's not mandatory for a boat owner or potential buyer to attend a survey.
The most common question marine surveyors are asked?
How Much? What's the cost? Owners and buyers all too often look at a survey as merely a logistical 'hoop' to jump through. However, a good survey report serves as a tool to highlight deficiencies and plan future maintenance pre-purchase, to determine the cause and scope of damage (particularly if a third party is involved in an incident) as well as study costs for a complete claim and to represent the owner's interest during the repair process