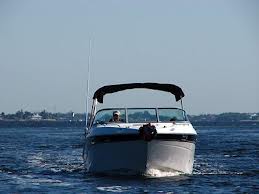 Wi-Fi has invaded just about every aspect of our lives. It's in our homes, our workplaces, and our cars.
Now it's even showing up on our boats.
But do we really need or want Wi-Fi aboard?
Despite the downsides of cost, complexity, and ceaseless badgering from the outside world, the answer for most of us is a resounding "Yes."
Getting your boat connected has some huge advantages. The enhanced communications offers both convenience and security; the ability to communicate with the cloud allows for effortless marine-electronics software and cartography updates; and the ability to integrate your boat's brain with your phone or tablet makes for easier operation.
With benefits like these, Wi-Fight it?
Before this conversation gets too confusing, we should differentiate between local Wi-Fi networks and those that connect to the rest of the world. Many marine Wi-Fi systems are essentially local network devices that simply integrate several devices on your boat, while others network your boat with the World Wide Web. Both have their own purposes.
Even if your boat can't communicate with the web while at sea, a local Wi-Fi network will allow you to integrate the devices on board it. For example, you could use your phone as a chartplotter repeater or to change the settings on your fishfinder. And some systems can be set up to operate both locally and in a broader context. Cartography updates, for example, can take place on your multifunction display (MFD) screen in real-time by tethering your plotter, fishfinder, and your Navionics app wirelessly. The data you've gathered can then be shared with the rest of the world when you return to port and get reconnected to the rest of the world.
What many of us are really after, of course, is the complete connection. Luckily, in this day and age, you can get one virtually anywhere on Earth. If, that is, you're willing to pay for it. The bottom line? The farther from civilization you get, the more it'll cost you.