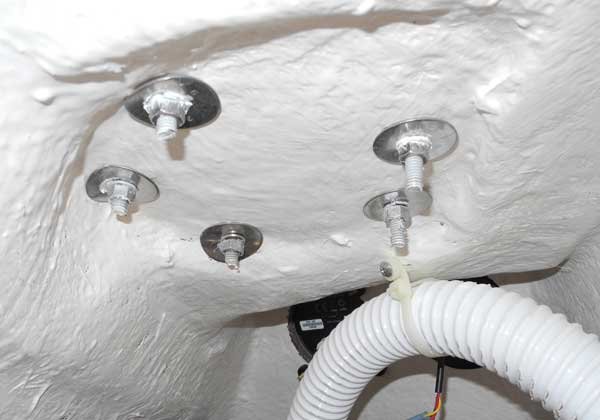 BUYING QUALITY FASTENERS
For marine applications, the fastener material of choice, excluding aluminum rivets, will nearly always be stainless steel. Bronze is equally good but only for fastening bronze hardware. Avoid entirely typical hardware store offerings of brass and plated steel.
Where do you get high-quality marine fasteners? Your local boat-supply store should carry a good selection. Many hardware stores also stock stainless fasteners. However, not all stainless steel is created equal. Try to get a look at the box the specific fasteners came in. Retail fasteners labeled "18-8" are nearly always type 304. You will be better off, particularly if your boating waters are salt, using the more corrosion-resistant type 316
When Choosing A Metal Fastener, The First Question Is What Type. Here Are Some Options:
Bolts require nuts and access to both sides of the fastener hole.
Machine screws are identical to bolts but thread into a tapped hole. Sheet-metal and wood screws are self-tapping, cutting threads into the smooth surface of a drilled hole.
Rivets have no threads. They come with a factory head on one end, with the other end deformed at installation to create a second "head." The rivets contemporary boat owners are likely to use will be blind rivets, commonly called pop rivets, which can be installed even if you only have access to one side of the fastener hole.